PROBLEM STATEMENT
Today, especially in the main cities of a country, people are used to the busy and fast lifestyle. This not only refers to the working hours but also the after-work life of the citizens. Finish off your work at 6pm and going back home to enjoy home-cooked dishes is no longer a norm. Thus, companies introduce the "take-away" and "food delivery" services to cater for the hectic lifestyle. In Malaysia, the food delivery services have been dominated by a few major players and most of them are multinational fast food chains. Therefore, food delivery options for Malaysian are limited to fast food or western cuisine only. However, there are some platforms who offer more customized food but they usually impose minimum orders or charge a delivery fee which adds to the overall cost to customers. In addition, inconsistent food quality is not assured but consumers generally accept it due to limited options. With the mission to fill the current gap in the market, Mammam Deliveries decided to take a step forward with its ambitious and innovative business model.
MAMMAM DELIVERIES - THE SOLUTION
Mammam Deliveries ("MD") is a new food concept that combines culinary talent with high-quality ingredients delivered straight to your door with the tap of a button. It aims to cater for working consumers who has minimal time to cook and fill the gap in the market where the current delivery platforms are unable to fulfill e.g. limited operational hours and meal options. MD owns the entire business chain, from customer services team to kitchen and food delivery. Owning every step of the process from chopping ingredients to delivering a meal, means that MD will be able to control the outcomes that can't be achieved by other players.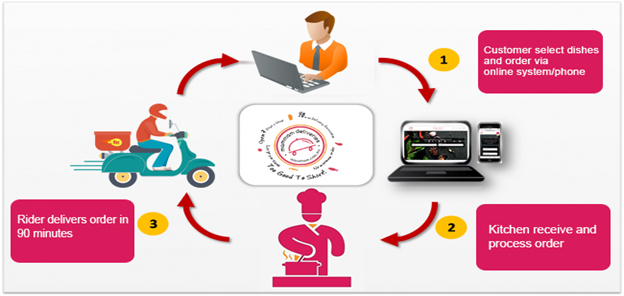 The current channel for order placing is:
Website

Phone ordering

Facebook and WhatsApp

Mobile App (To be launched by end Nov 2016)
As the order is received, a countdown clock starts ticking and MD's kitchen team gets into immediate action to prepare. The main chef oversees the food preparation at the kitchen.
Then, from specially tailored delivery containers to tech-enabled, efficient delivery routes, MD will deliver order to the customer, fresh and hot in under 90 minutes.
UNIQUE SELLING PROPOSITION OF BUSINESS MODEL
Ownership

of kitchens

Controls whole business chain

from purchasing, recipe preparation, kitchen operations, delivery, customers service and information technology

Variety of

local cuisines

at affordable price inclusive of delivery charges and promised delivery within 90 minutes

No minimum

orders or delivery distance limitation

Operates

7 days

a week and on public holiday
Served more than 15,000 orders and 37,000 dishes

Average daily order of 140-150 orders per day/ 300 - 450 dishes sold per day

28 full-time and 11 part-time riders team

Over 7,000 registered customers up-to-date

Expansion plan to own 6 kitchens for wider coverage over the next 6 months

Strong management team with experience in kitchen, delivery and business operations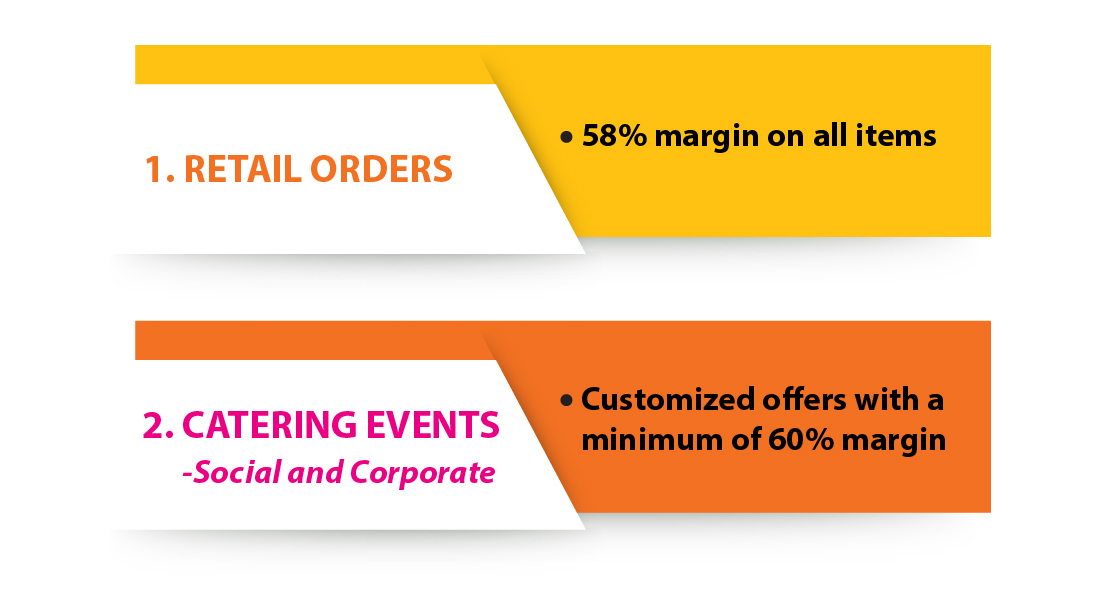 Funding amount required: RM 300,000 - RM 400,000
Set up additional kitchen in KL to cover Kuala Lumpur

Operational expenses for KL kitchen (3 months)

IT system and infrastructure development for business expansion
| | | | |
| --- | --- | --- | --- |
| ('RM) | 2017 | 2018 | 2019 |
| Revenue | 6,457,500 | 15,472,500 | 23,707,500 |
| Revenue growth | - | 140% | 53% |
| Gross profit | 3,572,850 | 8,758,550 | 13,517,350 |
| Gross profit margin | 55% | 57% | 57% |
| Operating expenses | 3,667,800 | 5,416,550 | 6,313,900 |
| Net profit | (104,950) | 3,342,000 | 7,203,450 |
| Net profit margin | - | 22% | 30% |
By CHUR Associates advocates & solicitors
A legal due diligence exercise has been carried out on the Issuer. The scope of the legal due diligence exercise includes checking and reviewing of the Issuer's corporate records, business contracts, employment contracts and licenses.
The legal due diligence exercise on the Issuer reveals that:
there is no issue, business or affair which may materially and adversely affect the Issuer's ability to perform its obligations under in the Term Sheet of the proposed equity crowdfunding exercise; and
there is no corporate record, contract and/or agreement to which the Issuer is a party has provision prohibiting a change in the shareholding of the Issuer or requires such change to be conditional upon consent being obtained, save that the Issuer shall amend its articles of association in accordance to the terms stated in the Term Sheet of the proposed equity crowdfunding exercise.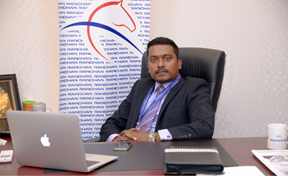 CHANDRASEGARAN UTHAMASEELAN -
CEO & Founder
Founded Promind Technologies and Ranchan Group

Vice President of 1Malaysia Youth Graduates Club

Charter Member of Rotary Club of New Generation Mont Kiara

Former President of Rotaract Club of Bangsar

Graduated from the NIIT Klang Centre in Selangor with Network Centered Engineering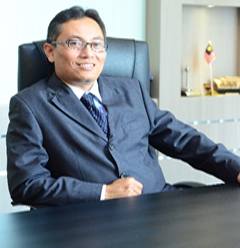 EZARUDDIN ABD RAHMAN
-

Deputy CEO
Appointed by Prime Minister of Malaysia as a National Economic Consultative Council ( NECC 2)

Appointed as a member of the National Youth Consultative Council by Minister Of Youth and Sport

Former President for the GPMS and a member of the National Unity Council appointed by Government of Malaysia

Holds a degree in Human Resource and Agriculture from UPM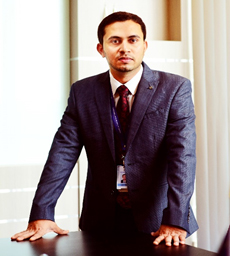 DEV NAIR -
Director of Information Technology
Over 10 years of working experience in IT Industry

Worked with a leading US based MNC as a software developer and business analyst

Co-founder of a software development company in India

Holds a degree in Electrical and Electronics from Anna University, India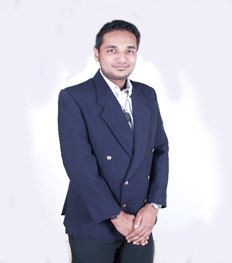 GANISH PRASATH
-

Director of Operations
Worked as cost analyst in Dome Cafe Sdn Bhd

Formerly Account Executive (2009-2011), Outlet Supervisor (mid-2008) and Management Trainee (2008) in San Francisco Coffee

Graduated from University Of East London in 2007 with Bachelor Degree In Accounting & Finance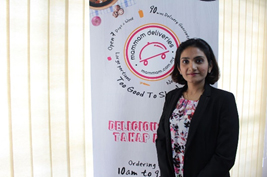 JAY SINDU VEJAYAN -
Director of HR & Admin
Previously started Promind Education in collaboration with UUM & Pusat Tuisyen Elit Cahaya

Worked as ISO Controller with Inostatly (M) Sdn Bhd

Graduated from Universiti Teknokogi Malaysia (UTM) in 2003 with a honorary engineering degree in Electrical Engineering (majoring in Power)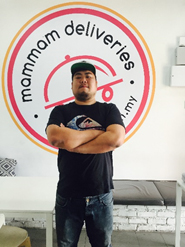 NICHOLAS LEE
-

Director of Logistics
Previously worked as Location Manager for Hertz in USA (2009-2014), Defense Contractor for the United States government in Los Angeles (2007-2008) and involved in sales and marketing for Sunway (2005-2006)

Graduated from Western Michigan University in 2003 with a Bachelors of Business Administration degree and is a certified sales and marketing professional by the Institute of Marketing Malaysia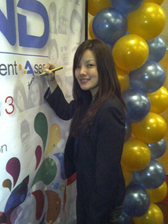 SHARON LIM
-

Director of Marketing
Currently events director for a leading exotic car club in Malaysia.

Equipped with years of experience in marketing, advertising and project management

Worked in SOVO as lead project and operations manager

Graduated in 2001 from the University of Hertfordshire in England with an honors degree in marketing
CORPORATE INFORMATION AT A GLANCE
Mammam Deliveries (M) Sdn Bhd
No 88M, Lebuh Turi, Taman Chi Liung, 41200 Klang, Selangor Darul Ehsan
No 32-G (Ground Floor),Jalan PJS 5/28,Petaling Jaya Commercial City (PJCC),46150 Petaling Jaya, Selangor.
NG KIM HENG ADVISORY SERVICES SDN BHD