HEALTHY, DELICIOUS AND REFRESHING AT THE SAME TIME
Setting out to redefine ice-cream, Gideon Leong was pleasantly surprised when he first tried a popsicle made locally in Ipoh many years back. Amazed by the unique fruity taste and texture of the popsicle, Gideon was puzzled at the fact that there was no single product in the market that could offer the same. The growing health-conscious consumer behavior further enhanced his belief that there is endless potential to this product.
The fact is, he learned from his 'sifu' the 4 basic fruit recipes, namely durian, jackfruit aka "cempedak", red bean and sweet corn, and went on to develop 3 other unique recipes of his own, namely soursop, macha red bean and mango. After 2 years of intense and secretive research and development, Gideon came up with a series of low-fat, low-sugar, additives & preservatives-free popsicles which are all made only from high-quality and natural fruit pulps or ingredients under the brand "Mr Cool". With their proprietary fruit preservation technique, Mr Cool is able to maintain the taste, texture and nutritional value of the fruit in their icy form. The popsicles are also the only ice cream in Malaysia that are made with a very high percentage of real fruit pulps.
Mr Cool's popsicles were launched 1 year ago and since then, it has garnered the interest of many young adults, school kids, etc. With this initial traction, Gideon successfully raised funds of over RM 1.5 million from Netrove Ventures group, a regional venture capital firm headquartered in Hong Kong.
Earlier in 2016, Mr Teh Kim Seng, Chairman of Netrove Ventures Group, had several rounds of brainstorming with Gideon on how to move this business forward, including tackling the gelato and ice-cream market in the region and eventually globally! Combined with Mr Teh's network in Asia and the US, and his experience in global brands, they decided to build a new and premium brand through the B2B and B2C channels. Fruiti King was born out of this, "Fruiti" denotes the emphasis on fruit as a key ingredient in our products, as opposed to flavouring with a bit of Italian feel thrown in and "King" to bring in an awesomeness in the taste of our icy products as being at the pinnacle of its class!
Two brands are eventually to be created to penetrate different market segments:
Premium brand focused on selling high quality gelato and ice cream products

Available tastes: Durian (including Musang King and D24), Jackfruit, Mango and others to follow
Focused on selling popsicles to the mass market as an entry product

Available tastes: Durian, Jackfruit, Soursop, Red Bean, Mango, Pineapple, Matcha
Currently, the production capacity is at 1,500 sticks a day. The Company is increasing its production capacity, and has imported a tailor-made machine from Taiwan that uses Japanese technology in its fully automated ice cream making process. It is moving to a 8,000 sq ft factory in Balakong and this new factory can increase up to 13 times the current production capacity, and produce 20,000 sticks a day.
The Company is in the midst of applying for Halal certificate and HACCP standard for the new factory and the MIDA pioneer status in the fruit processing category.
UNIQUE SELLING PROPOSITIONS OF THE PRODUCTS
Real fruits, no flavouring

100% natural ingredients, no additives nor preservatives

Tropical fruits - seasonal fruit available at all time from the best sources!
FUNDING OBJECTIVE
Funding amount required: min of RM 1,000,000

MANAGEMENT TEAM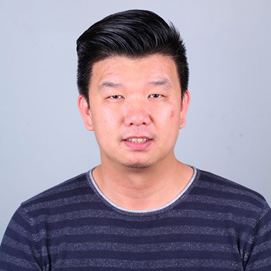 GIDEON LEONG YUE WAI Co-Founder
Founded Mr. Cool; invented and developed unique ice cream popsicle tastes

Past experience as owner of furniture shop, car wash outlet and pub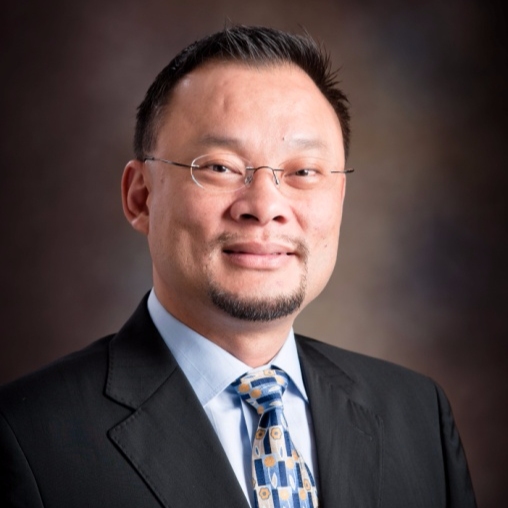 TEH KIM SENG Co-founder
Founder of the Netrove investment and advisory group in 1999


Background in legal, corporate advisory, M&A and corporate finance, venture capital and technology industries in Asia

Has extensive experience in advising, managing and operating technology start-ups and brand businesses in Asia

Undertaken major engagements in M&A and corporate finance including deals such as the listing of companies in Hong Kong, Malaysia and London and cross-border M&As and have had many successful exits from investments scoring triple digits IRRs

Currently sits on public boards of directors/advisors including Genetec Technology Berhad, a regional precision engineering group based out of Malaysia and listed on the stock exchange of Malaysia

Previously he was a partner, director and COO at Clarion Capital, a regional investment firm and senior associate and a member of the Corporate & Finance Group at Simmons & Simmons

Holds an LL.B. (Hons) from Leeds University, England and an LL.M. (Hons) from Queens College, University of Cambridge, England
CORPORATE INFORMATION AT A GLANCE

NAME OF COMPANY
FTK Ice Cream Sdn Bhd

REGISTRATION NUMBER
1201897 - K

DATE OF INCORPORATION
15th September 2016

REGISTERED ADDRESS
Suite 9-13A, Level 9, Wisma UOA II, Jalan Pinang, 50450, Kuala Lumpur

BUSINESS ADDRESS
No. 13, Jln Industri Taming Mas, Pusat Industri Taming Mas, 43300, Seri Kembangan

COMPANY SECRETARY
K-Konsult Secretarial Sdn Bhd

AUDITOR
N/A

WEBSITE URL