PROBLEM

In today's modern world, plastics are used in every industry, with the purpose of improving our lives in countless ways. For example, plastics that are designed for single use such as takeaway containers, cutleries and plastic bags are readily available in large quantities for our convenience and are known for its low cost, durability, flexibility and light weight. However, due to these same traits, an abundance of plastic products are thrown away every day, accumulating worldwide in our landfills, waterways, oceans and even as litter in our communities, causing irreversible damage to our environment due its non-biodegradable nature. Polystyrene, also widely known by its trademark name Styrofoam, can take up to 500 years to biodegrade. While polystyrene is still widely used in other packaging, especially for electrical items, the highest use and throw frequency for polystyrene is for food, which we "tapau" every day. The issues are made worse with the significant growth of plastic consumption and disposal which far outpace efforts to recycle and produce degradable plastic materials. In Malaysia alone, about 33,000 tonnes of solid waste are disposed of every day and almost a quarter are plastic waste.

SOLUTION
While it is impossible to completely stop using plastic products as it has become an indispensable part of our daily lives, we can ensure that the products that we use on a daily basis such as food packaging are biodegradable.
WHY?
Plastics are synthetic materials derived from organic compounds (e.g. crude oil) and consist of polymers (i.e. extremely long molecule chains). As a result, plastics may take up to 1,000 years to break to organic state.
This is where Polyseed SSD Sdn. Bhd. (Polyseed) sets out to convert conventional plastics into biodegradable eco-friendly products using their patented green additives to make sure plastics don't become permanent pollutants. In other words, Polyseed helps to ensure that our great-great grandchildren do not have to stumble onto endless amounts of buried plastics, including the cutleries that we are using today.

HOW DOES IT WORK?

The green additives are added during production of plastic products to accelerate the degradation by several orders of magnitude (i.e. 100's to 1,000's times faster), making the products degrade and physically disintegrate within a few months to several years, depending on the formulation (shelf life can be controlled at production) of the additive and the disposal conditions (i.e. degradation is triggered by exposure to sunlight (UV light), oxygen, and heat). No modification to the production process is required. Furthermore, the technology additives are made up of simple organic substances such as metal salts that build on the known structures of materials that induce polymer biodegradation. As such, they do not affect the performance of the plastics nor introduce toxic chemicals or prevent the products from being recycled in current channels as they have similar physical properties as regular products prior to the onset of degradation.
The overall process, from polymer to water, carbon dioxide and biomass is what is called, oxo-biodegradation.
The images below are examples of the process of the degradation rate for a biodegradable plastic bottle and biodegradable plastic bag:

Locally in Malaysia, many state governments are working to address the issue of plastic pollution. The following table illustrates the efforts of various state governments in addressing the issue of plastic waste:

| | | |
| --- | --- | --- |
| DATE | STATE | LEGISLATION ENFORCED |
| Jul 2009 | Penang | Implemented No Plastic Bag Day |
| Jan 2011 | Penang | Banned plastic bags |
| Dec 2012 | Penang | Banned polystyrene containers |
| Jan 2014 | Sibu | Banned polystyrene containers |
| May 2015 | Malacca | Banned polystyrene containers |
| Jan 2016 | Malacca | Banned plastic bags |
| Jan 2017 | Wilayah Persekutuan, Putrajaya and Labuan | All traders to use biodegradable products |
| Jan 2017 | Selangor | Banned polystyrene containers and plastic bags |
| Jun 2017 | Perak | Banned polystyrene containers and plastic bags |
INVESTMENT HIGHLIGHTS
The only player in Malaysia that holds 10-year exclusive license (2014-2023) for three patented additives ECOPLAS, OXIUM and TANIUM

Sustainable business model with high growth potential in a large market

Polyseed does not own factories, but leverages on existing manufacturer's production capacity via transfer of technology

Compulsory for all traders in the Federal Territories to use biodegradable products from 1 January 2017

Strong management team with many years of experience in the plastic manufacturing industry with particular focus on sustainable practices, including development of green additives for plastic products

En-route to IPO on the Australian Securities Exchange (ASX)
Polyseed is currently collaborating with:
The Federal Territories to supply biodegradable products to the 440,000 members of the 13 associations who are collaborating with the Ministry of Federal Territories in the Biodegradable Product Usage Inititive

Major chain stores like KK mart and Hero Supermarket

Guang Ming Chinese Paper to turn 69 schools in Penang green

Several large companies in promoting green products (e.g. Petronas Be Green Campaign)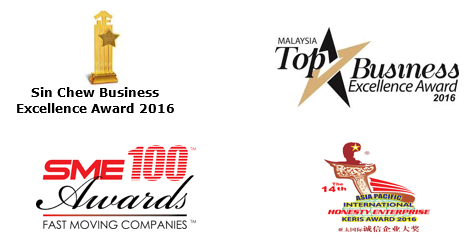 Funding amount required: RM400,000-RM1,100,000

The funds will be used for the purchase of the 20% production capacity from manufacturers and to set up an in-house research and development facility for new technology additives.

FINANCIAL FORECAST (2017-2019)

Financial year ending 30 April
| | | | |
| --- | --- | --- | --- |
| ('RM) | 2017 | 2018 | 2019 |
| Revenue | 45,000,000 | 67,500,000 | 101,250,000 |
| Revenue growth | - | 50% | 50% |
| Gross profit | 11,250,000 | 16,875,000 | 25,312,500 |
| Gross profit margin | 25% | 25% | 25% |
| Operating expenses | 3,475,200 | 4,071,720 | 4,718,892 |
| Net profit | 7,774,800 | 12,802,280 | 20,593,608 |
| Net profit margin | 17% | 19% | 20% |
LEGAL
By CHUR Associates advocates & solicitors

The legal due diligence statement will be released in due course.
SENIOR MANAGEMENT TEAM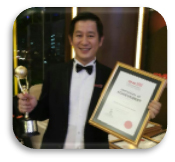 LEONARD HO Chief Executive Director
Over 35 years experience in entrepreneurship, management, business planning, operations and decision analysis

Founded Polyseed group of companies in 2003 and managed to achieve a turnover of around RM80 million for the group in 2011

Transformed the entire business model in 2013 from conventional products to environmental-friendly related products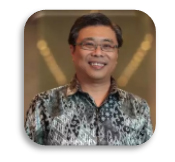 SUGIANTO TANDIO Product Technology Advisor

P

ast experience include senior engineer at 3M, United States




Invented new environmentally-friendly plastic solutions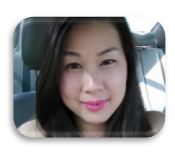 VIVIAN NG Executive Director

Over 15 years of air flight industry experience in handling structural reform and customers relationship




Lead human capital development, corporate strategy formulation and environmental ambassador programs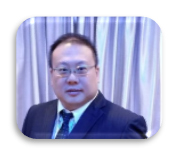 PATRICK TEOH
Chief Financial Officer
Chartered Certified Accountant with over 20 years of experience in financial accounting, management, taxation, budgetary control, internal control, fund raising, IPO, mergers and acquisition



CORPORATE INFORMATION AT A GLANCE
Lot 11131, Jalan Meranti Utama 1, Seksyen 7, Taman Perindustrian Meranti Utama, 47120 Puchong, Selangor Darul Ehsan
Lot 11131, Jalan Meranti Utama 1, Seksyen 7, Taman Perindustrian Meranti Utama, 47120 Puchong, Selangor Darul Ehsan
No. 55G, Jalan Orkid 6, Taman Orkid Batu 9, 43200 Cheras, Selangor Darul Ehsan.
Ms Wan Lay Sim (MAICSA 7034367)