Problem Statement
One Mozy research study shows that on average a person loses 1.24 items a year with an average cost of $220.15 and less than half of those items are ever recovered. The average cost of a lost item is $220.15. Just 18 percent of the things reported lost in the study were stolen, with most people stating that their own distraction or forgetfulness was to blame for losing their belongings.
The most commonly lost item is the smartphone, which, in our increasingly app-driven working environments, carries more business data than ever before. However, paperwork also features in the top 10 and 7.5 percent of people have lost their laptop in the last 12 months.
According to a survey published on Daily Mail UK, on average a person spends ten minutes per day searching for lost items such as paperwork, phones, wallet, car keys and even cars.
Solution TAG La Tracker
How can we solve this persistent problem and locate misplaced items?
TAG La tracker is a personal tracker device that helps users locate misplaced items and minimise painful losses. The nifty little device lets phone users track up to 6 items through its accompanying mobile application.
TAG La tracker device is currently running on Bluetooth 4.0 technology and features a Separation Notification which notifies the user when one's tagged item goes out of the tracking radius of the device. The TAG La tracking function works both ways: for example users can find any tagged item using their phone or find their phone using TAG La's device.
Beyond helping individuals track lost items, TAG La aims to get whole communities involved in the search and rescue process. Its new Crowd GPS feature allows users to locate their lost item even if it is no longer situated where it last vanished. In other words, users can track items that are removed, taken away, stolen, or transported somewhere else.
Market Opportunities
GPS tracking devices have already been trending for sometime in western countries, however TAG La' founders realised that it is not widely available in the Malaysian market and hence, started the business to tap on the opportunity.
According to an estimation by Gartner, Inc., there will be 8.4 billion units of connected things in use worldwide in 2017, up 31 percent from 2016, which will reach 20.4 billion units by 2020. The largest users of connected things are the consumer segment, which makes up 63 percent of Total IoT Applications alone in 2017.
Meanwhile, ABI Research has projected that the GPS tracking device market will reach USD 3.5 billion by 2019, driven by increasing demand from the health, commercial, wearables and iBeacons market. The research house also stated that although the GPS personal tracking market has shown huge potential, it faces several challenges around awareness, expensive devices, cellular subscriptions, indoor location, regionalization and fragmentation.
Investment Highlights
Personal tracker device market is a proven and validated market with one of the major players in the United States generating over USD 100 million revenue per year

25,000 units of TAG La's devices were sold since 2016 mostly online, and there are huge markets not being served in other Southeast Asian countries beyond Malaysia

TAG La has gained over

40,000,000

brand impressions, and more than

15,000,000

video views

High profit margin with target revenue of RM1,000,000 for the first year (business already generating profits)

This fundraising campaign comes under Cradle Fund's co-investment program with CrowdPlus.asia, whereby

TAG La is in the midst of obtaining final written approval
Revenue Model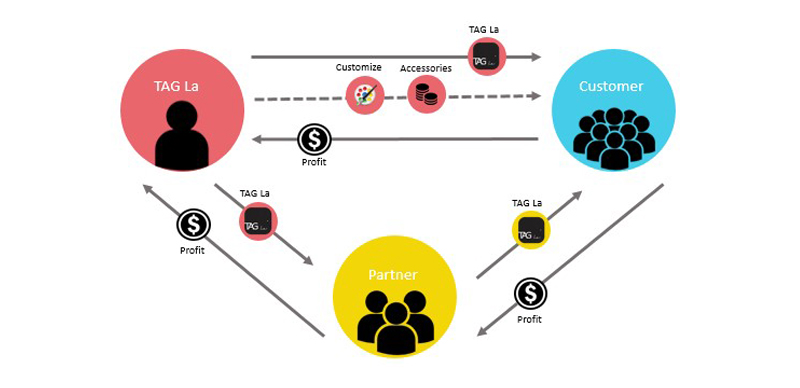 TAG La's revenue mainly comes from sales of its hardware and accessories, with more new product launches in the pipeline to be introduced to the market. TAG La also charges a fee on customisation of its existing products. The company is working with its partners to explore new recurring income streams in the future, especially when it has built a sizeable TAG La community base in the market.

Competitors Analysis

| | | | | |
| --- | --- | --- | --- | --- |
| | Brand A | Brand B | Brand C | TAG La |
| Headquarter | US | US | UK | Malaysia |
| Find Lost Item | YES | YES | YES | YES |
| Phone Finder | YES | YES | YES | YES |
| Last Place Seen | YES | YES | YES | YES |
| User Log In | YES | YES | YES | YES |
| Crowd GPS | YES | YES | YES | YES |
| Multiple Color Selection | NO | YES | NO | YES |
| Photography | NO | NO | NO | YES |
| Price | RM 112 | RM 135 | RM 120 | RM 69 |
Funding Objectives

Funding amount required: RM 400,000 - RM 1,000,000
Use of proceeds

33% for production and stock purchase

24% for products, technology research and development

21% for marketing cost

14% for working capital

7% for capital expenditure (office set up & equipment purchase)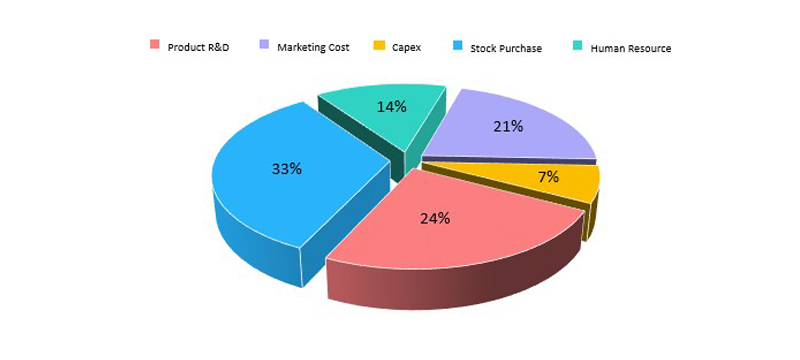 Financial Forecast
| | | | |
| --- | --- | --- | --- |
| | 1st Year | 2nd Year | 3rd Year |
| Revenue | 1,107,850 | 3,309,630 | 6,255,670 |
| Revenue growth | N/A | 199% | 89% |
| Gross profit | 745,499 | 2,178,954 | 4,082,701 |
| Gross profit margin | 67.3% | 65.8% | 65.3% |
| Operating expenses | 677,738 | 1,903,141 | 2,680,452 |
| Profit before tax | 67,761 | 275,813 | 1,402,249 |
| Net profit / (Net loss) | 51,498 | 209,618 | 1,065,709 |
| Net profit margin | 4.6% | 6.3% | 17.0% |
* the financial forecast is prepared on the consideration that TAG La's has secured the minimum funding available in October 2017

Due Diligence

LEGAL
By Messrs. ZURINA advocates & solicitors
A legal due diligence exercise has been carried out on TAG La Technology Sdn Bhd (or the "Issuer"). The scope of the legal due diligence exercise includes checking and reviewing of the Issuer's corporate records, insolvency check on promoters, intellectual properties, business contracts, and employment contracts.
Management Team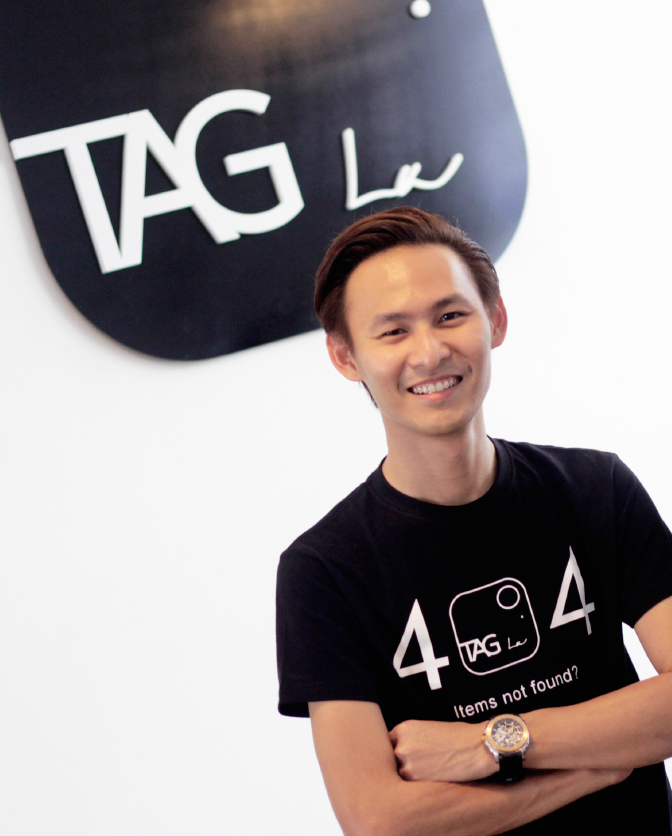 Edison Lim Huang Xian

Chief Executive Officer and Co-Founder
---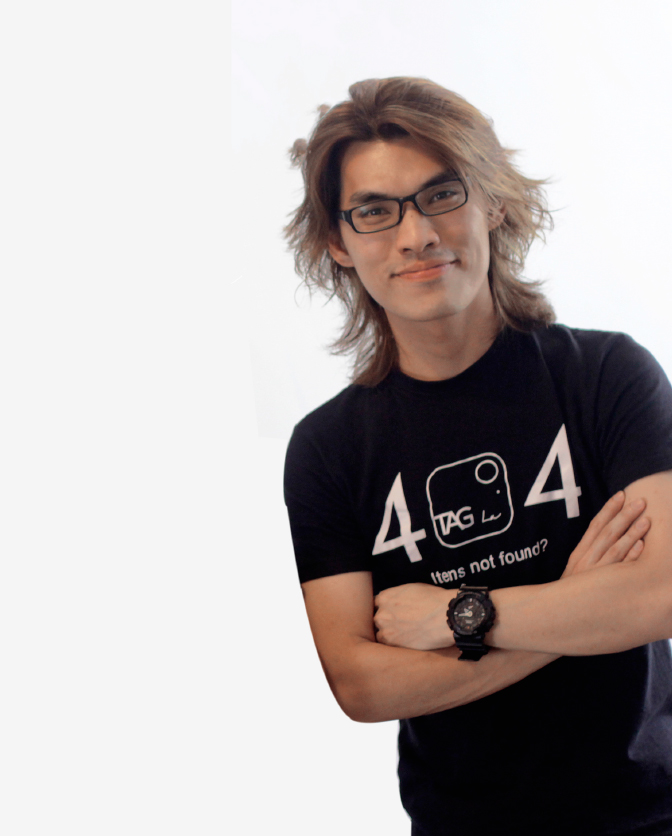 Max Chua Kar Yong

Chief Operation Officer and Co-Founder
An well-travelled adventure backpacker with a global perspective on life

Before embarking on his globetrotting adventures, he worked as a salesperson for 3 years, selling personal computers and conducting door-to-door sales. This useful sales background has granted him valuable interpersonal communication skills

Equipped with 3 years of event management skills, spanning every aspect from planning to executing entire events

Learnt operation skills from event management, and understands how to effectively coordinate successful event launches with clients, suppliers, vendors, talents, organizers
---
Corporate Information at A Glance
NAME OF COMPANY
Tag La Technology Sdn Bhd
REGISTRATION NUMBER
1217238-X
DATE OF INCORPORATION
24th January 2017
REGISTERED ADDRESS
Suite 816, 6th Floor, Sun Complex, Jalan Bukit Bintang, 55100 Kuala Lumpur
BUSINESS ADDRESS
No. 10-1, 1st Floor, Jalan PJS 5/28A, Pusat Perdagangan Petaling Jaya, 46150 Petaling Jaya.
COMPANY SECRETARY
Suite 816, 6th Floor, Sun Complex, Jalan Bukit Bintang, 55100 Kuala Lumpur
Chong Kooi Heng (MACS 00039)
AUDITOR
To be appointed
WEBSITE URL