Problem Statement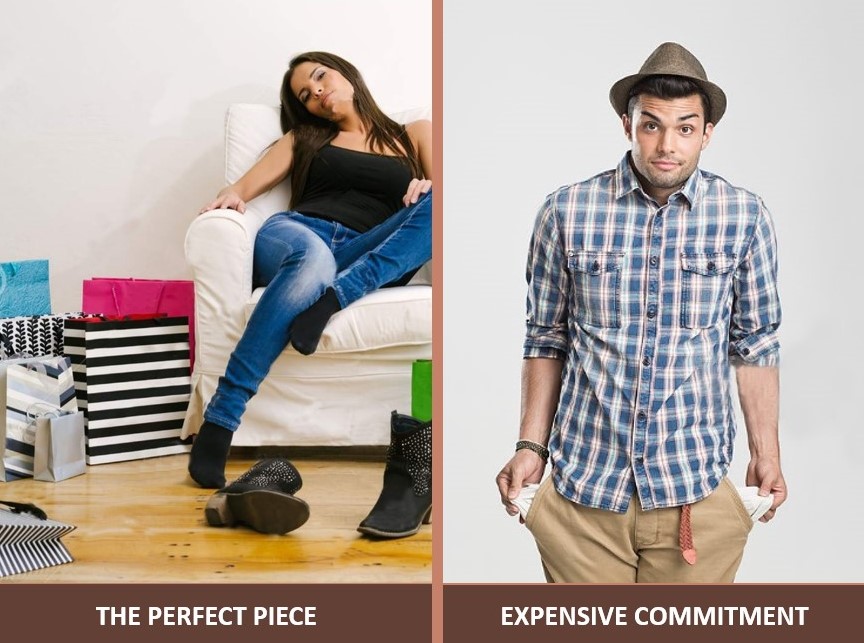 Now I dare say that every one of you would like to buy or own a piece of jewellery once in your life. Regardless if it's an engagement ring or wedding band, it is an emotional purchase. How do you put a value when it comes to LOVE? The problem with finding that perfect piece is that it is often frustrating and time consuming. It is a commitment that comes with a price. Great craftsmanship, quality and design are usually expensive.
Solutions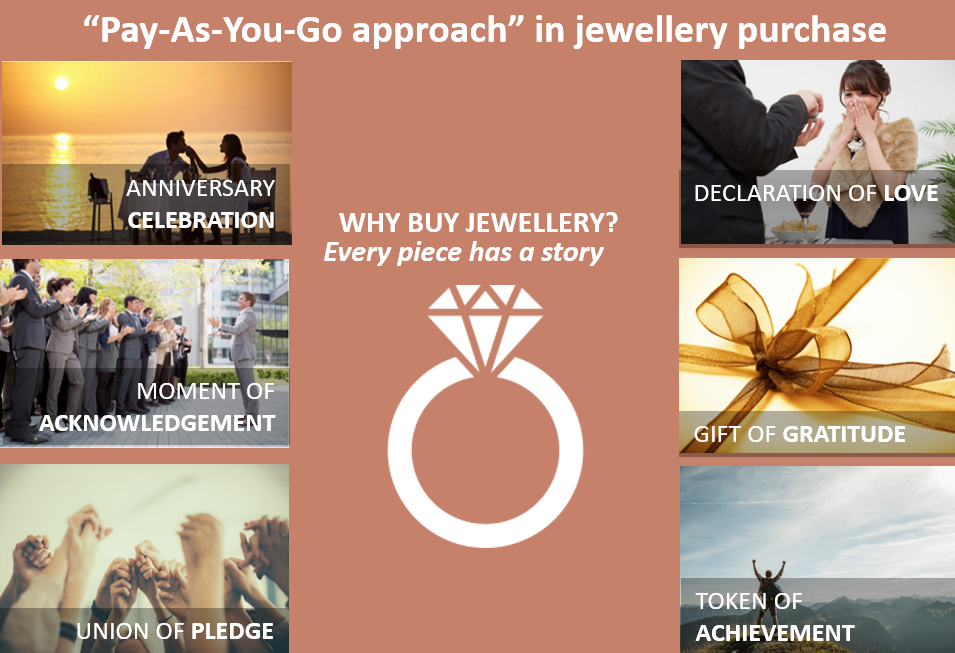 Introducing Tailored Jewel, we follow a 'pay as you go' sales approach in jewellery purchases online giving customers the full empowerment to decide and manage their own design and budget. It can be said that we are the AirAsia of the jewellery industry, whereby customisation can be done via a simple add-on feature on our product design process when developing the perfect piece.
There are many reasons why people purchase jewellery, but one thing remains consistent... It is always a happy purchase.
Market Analysis

Since the jewellery industry has been around for generations, it's not surprising to note that the total market size amounted to USD257 bil where only 4.5% (USD11.5 bil) has been captured as online transactions, sourced from big e-commerce website. However, it's important to take note that experts concluded that the online transaction market will grow in the next 5 years, continuing its historical double digit sales growth year-on-year.
Closer in our region, we look into the Malaysia and Singapore jewellery market which has a total market value of USD1.6 bil. Nowadays when we talk about the jewellery industry, it will be difficult to avoid drawing the connection it has with the wedding market which is present across the world.
Studying the last chart, Malaysia recorded a much higher number of registered marriages as compared to Singapore due to the bigger population. However, it is well noted that the market for jewellery in these two countries are not very different in size. The reason behind this is because whilst the Malaysian market is very much driven by the wedding industry, Singapore is a more of a gift market for jewellery purchases.

Competitor Analysis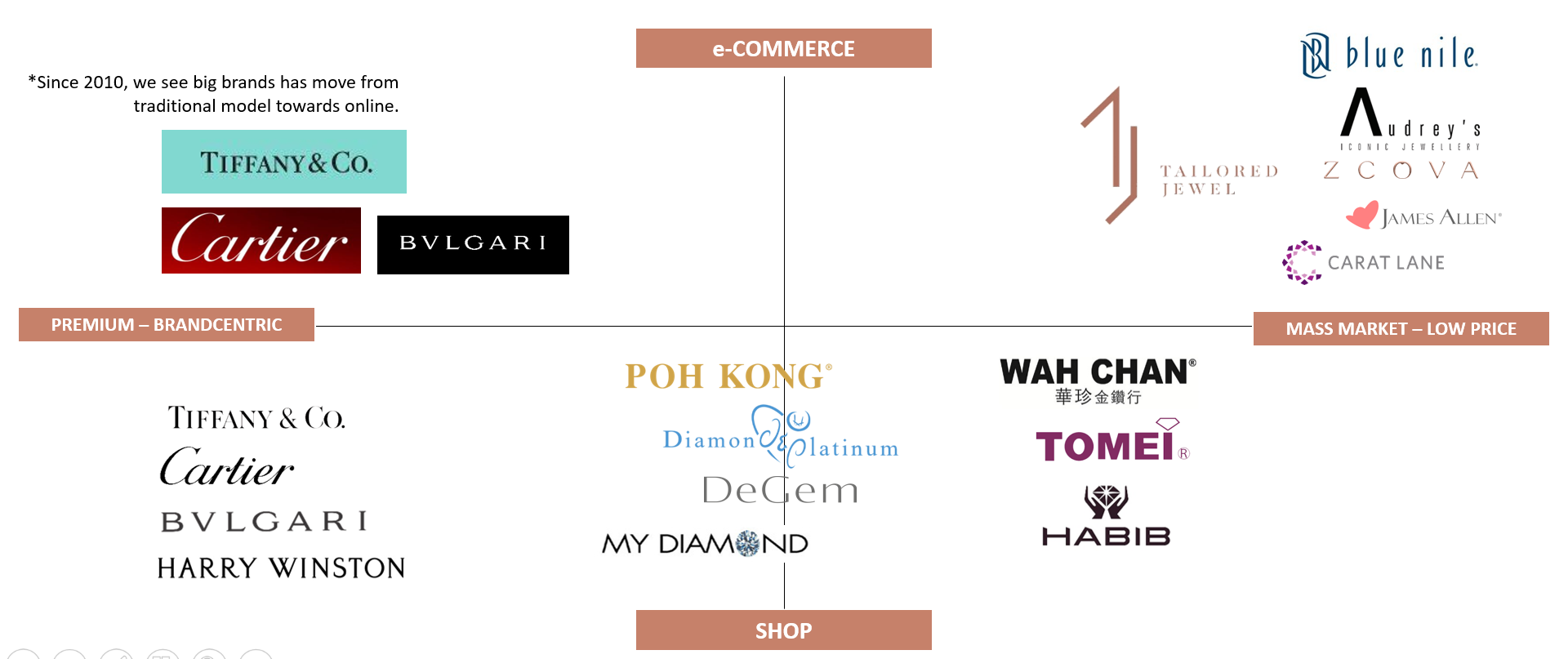 As you can see from the analysis above, everyone is familiar with POH KONG and WAH CHAN in the local market, which are traditional businesses that highly rely on physical stores to expand (bottom of the chart). These also include ultra prestige brands like TIFFANY & CO and CARTIER. However, beginning from the year 2010, these big international brands have started investing millions to position themselves online. Knowing that the the future lies in the online market, not adapting into this will result in a potential loss in opportunity.
Where Tailored Jewel stands out among the rest is that we're strategically positioned within the context of meeting and engaging the mass market demand via multiple channels, both online and offline. Our uniqueness dwells in that we manufacture and sell high quality jewellery products that easily competes with the big brands such as TIFFANY & CO, but having a price that is far below these big players.
Competitive Advantage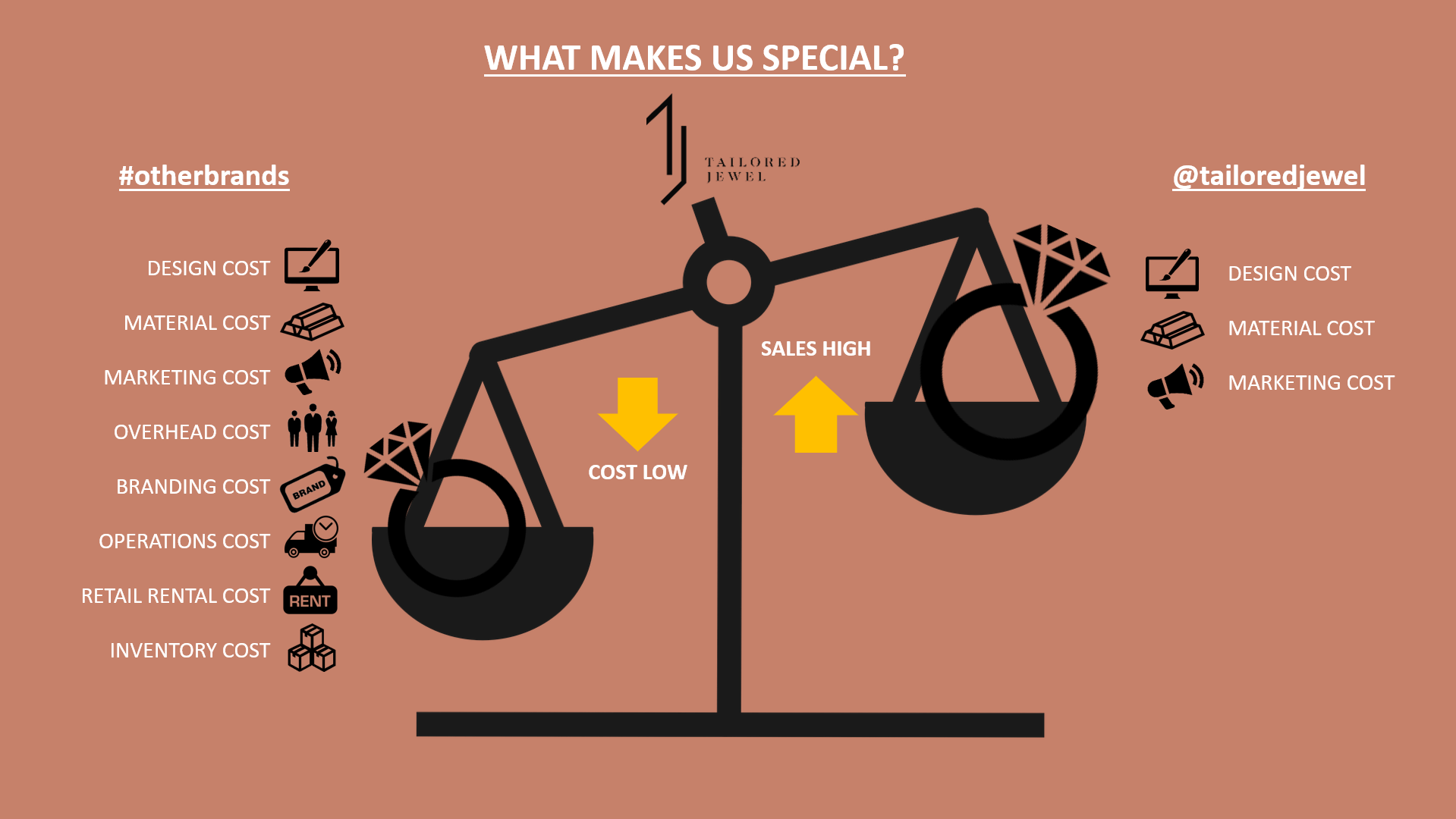 The above shows the difference between us compared to traditional business models. We focus on keeping our inventory low by practising an order-to-make sales approach. All of our jewellery pieces are produced within 2 to 3 weeks (subject to design) thus making us one of the fastest online jewellery providers in this region. We primarily invest in what matters to uphold our business model of operating at the lowest cost while maximising the sales return.
Funding Objectives
Funding amount required: RM300,000 - RM600,000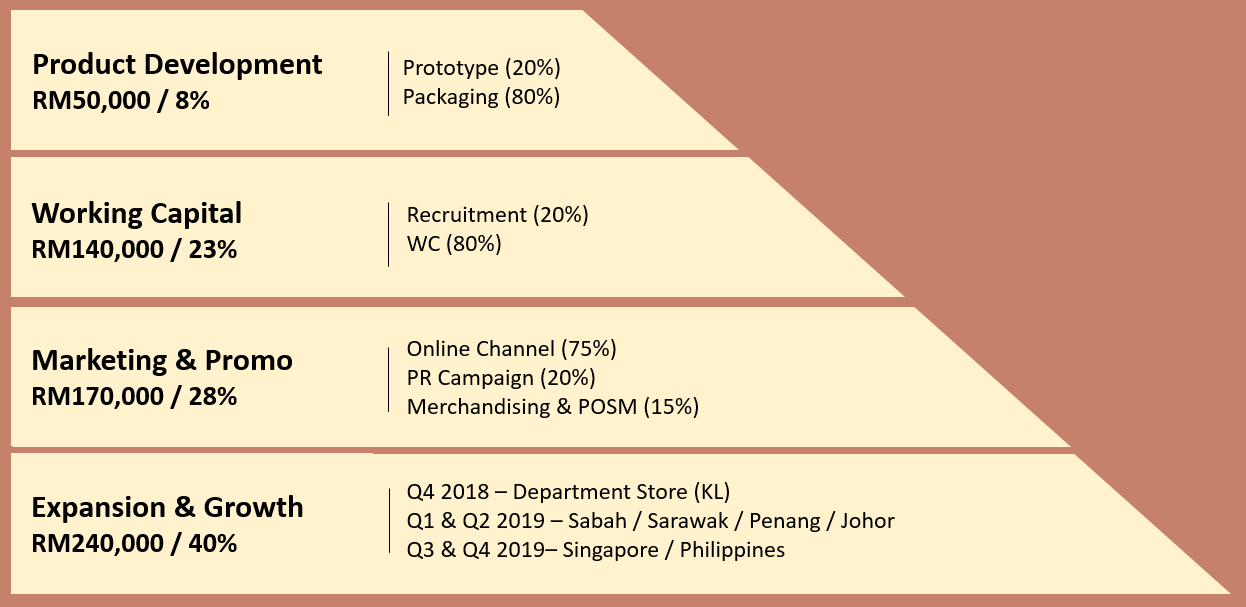 Management Team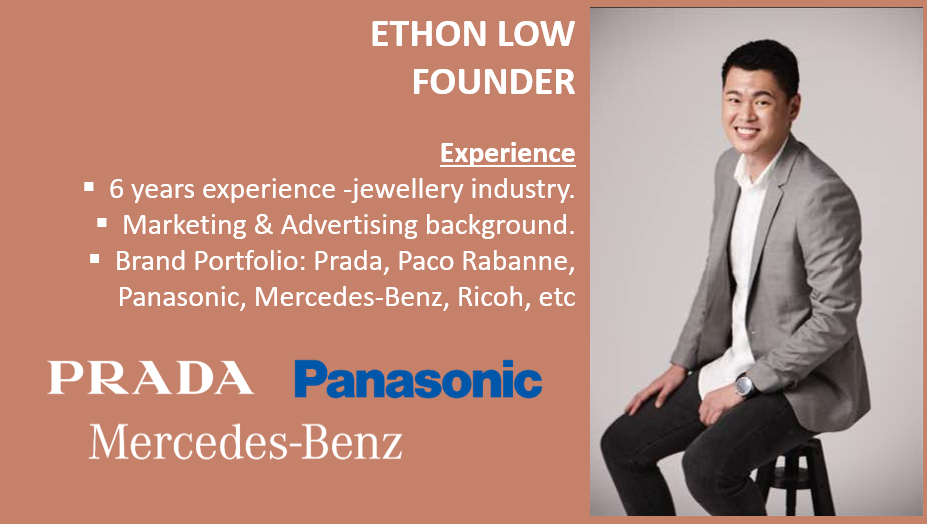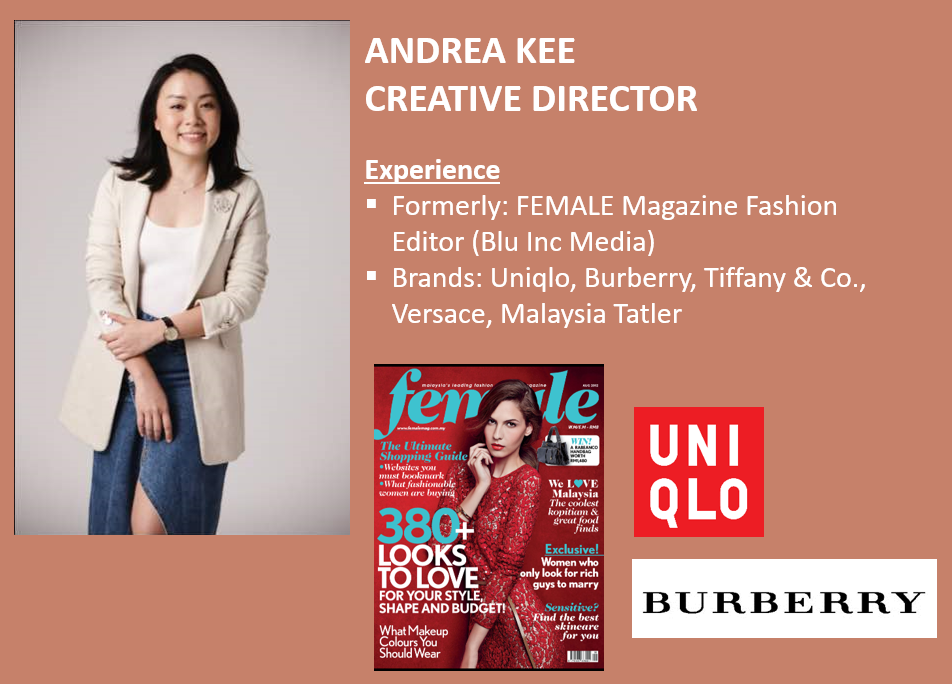 Corporate Information at A Glance
NAME OF COMPANY

REGISTRATION NUMBER
DATE OF INCORPORATION
8th July 2014
REGISTERED ADDRESS
Lot 1.39 First Floor Kompleks Wilayah, No. 2, Jalan Munshi Abdullah,50100 Kuala Lumpur
BUSINESS ADDRESS
Lot G08, Ground Floor, Atria Shopping Gallery, Jalan SS 22/23 DamansaraJaya, 47400 Petaling Jaya, Selangor, Malaysia
COMPANY SECRETARY
Lot 1.39 First Floor Kompleks Wilayah, No. 2, Jalan Munshi Abdullah,50100 Kuala Lumpur
Chong Chow Nyet (MAICSA7019298)
AUDITOR
Yeo, Lim & Co (AF:0811)
WEBSITE URL
https://www.tailoredjewel.com/